.
PHILIPPINE TRAVEL ARTICLES AND LINKS
.
......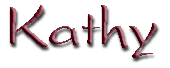 Friends call her Katz. She's a Libran, born Oct. 12.
She lives in Iloilo City which is located in one of the Philippines islands called Panay. She has three sisters (Rosmar, Angelie and Christine) and three brothers (Manuel, Marc and Christopher).
Check out some of her pics and that of some friends.
.....
.